LightForce International is a humanitarian organisation based in Milton Keynes in England and operate aid projects in Albania.
They began working in Albania in 1992. Thousands of tons of aid have been provided and delivered by LightForce volunteers. They have repaired hospitals & schools, provided clothes, food and blankets, repaired and constructed houses amongst other projects.
LightForce is now working on development projects. These will provide training, create small businesses and long-term employment and enable people to rebuild their lives.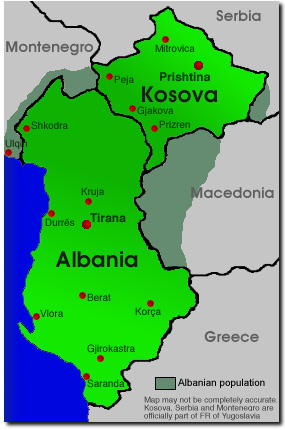 Albania is the poorest country in Europe. It is a mountainous country and is about 215 miles north to south by 95 miles east to west. Most of Albania's rivers have cut deep gorges with near-vertical walls which means that they are well suited for the huge dams that give Albania cheap hydroelectric power. The country is rich in natural resources.

Albania's has a varied climate depending upon the topography - a mediterranean climate near the Adriatic coast with dry, almost cloudless summers, high temperatures both day and night and winters rainy but mild. In the mountains rain falls much more often in summer, and the north experiences more humidity than the south. Temperatures may soar in the daytime, but nights are much cooler. In winter the country is subject to heavy and frequent thunderstorms, being accompanied in the mountains by heavy snow.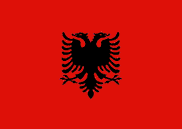 The average temperatures in August, range from 17° to 31° C whilst in January, ranging from 2° to 12°C. The average rainfall of December is 8.3 inches while the driest months, July and August, receive only 1.3 inches of rain.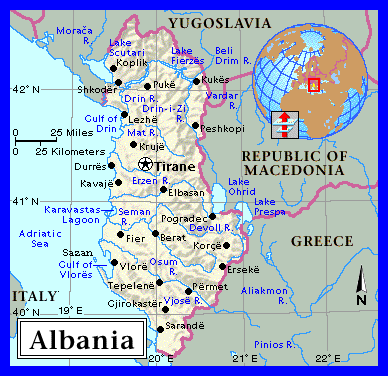 Albania's population estimate in 2000 was approximately 3½ million.
The official language of Albania is Albanian of which there are two different dialects of Albanian. Tosk is the official standard dialect but both groups can understand each other..

With 70% of its population being Muslim, Albania is Europe's only predominantly Islamic state. Orthodox Christians, living mostly in the south, make up 20% of the population, and Roman Catholics, mainly in the north, make up another 10%. Religion was outlawed in 1967 by the Communist government but the ban was lifted in 1990 and many churches and mosques have been rebuilt or reopened.
The main monetary unit of Albania is the lek . ($1 = 150 leks).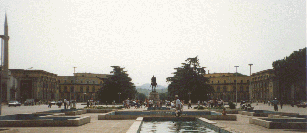 Albania's transportation system is archaic. There are about 11,185 miles of roads in the country but they are in desperate need of repair and expansion. Private cars were banned in Albania until 1991. Bicycles are still common and a bus system operates in most of the country. Albania has 278 miles of railroad track but this needs a thorough overhaul. The telecommunications system in the country is inefficient and thinly spread across the country.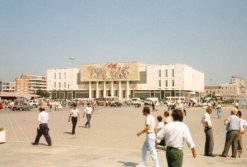 Becks is based near Lezhe (pronounced Leis as in leisure) which is in the west of Albania near the Adriatic coast. Lezhe is about one and a half hours by road from Tirane, the capital.